Guess who's selling? ME!
May 1, 2014
In case you haven't seen my new badge ———————————>
I'm selling on Etsy!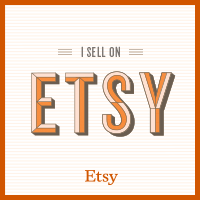 The first item I'm listing is a totally fabulous (and very collectible) vintage Laura Ashley dress. What a lovely print on the most flattering neckline and fun full skirt. This one's a stunner!
Check it out at my Etsy shop where I will continue to list some vintage faves from my own closet as well as vintage treasures I just can't help pick up (because I have a vintage addiction).
I will continue to blog here as per my usual but will also show you what's coming up on the Etsy shop as best as I can keep up with the demands of being a vintage middle-woman: helping vintage find new, loving homes!
Johanne